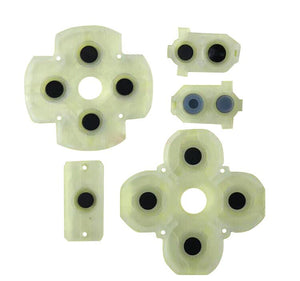 Controller D-pad Rubber for PS4 Dualshock 4 V3/V4
ps4-020033
Descriptions:
- Replacement conductive rubber pad for PS4 Pro/Slim controllers.
- Compatible with PS4 Pro Controller (JDS-040, JDM-040) and PS4 Slim Controller (JDS-030, JDM-030) ONLY
- NOTE: DOES NOT include any manual, instruction or open tools. Opening the controller may void the warranty.
IMPORTANT:
Please confirm this item is the right model you need before placing order. Most repair parts are only suitable for specific models only.
Package Includes:
1 x Conductive Rubber Pad (Set)
Product Including Packaging Weight: 3g
Product Including Packaging Size: 7*4*1cm
---
We Also Recommend